A Castle with a Concierge - How Chic!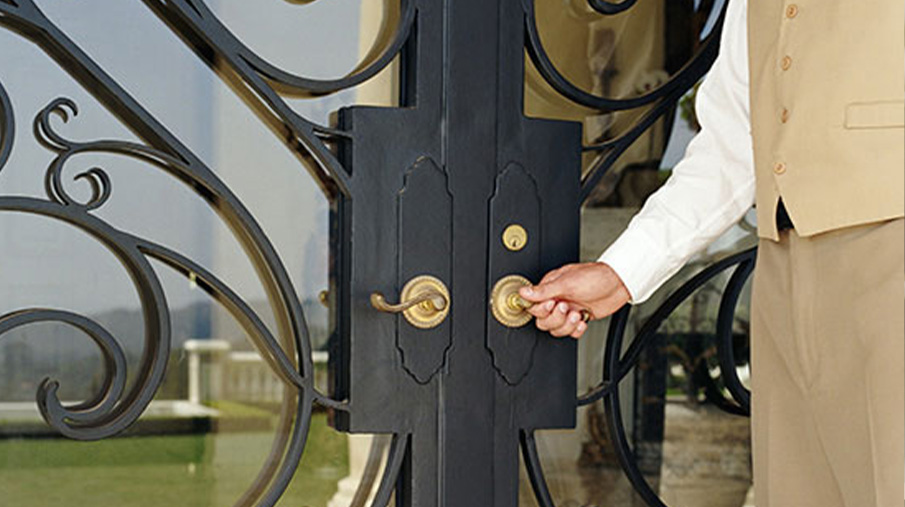 Once upon a time, all the best people lived in a world-class luxury hotel - think Coco Chanel at The Ritz, Greta Garbo at Chateau Marmont and Cole Porter at the Waldorf Astoria. Some of history's greatest artists, musicians and eccentrics spent years - and their most productive periods - calling hotels home.
And with perks like the ability to order anything that takes your fancy at 3 am, housekeeping and 24-hour VIP treatment, what's not to love? Unfortunately for most people, such 5-star luxury experiences are too soon followed by a quick check out and sudden descent into reality again.
But it doesn't have to be that way. Now high-end developers are rebooting the impossibly chic idea of an indefinite hotel stay – with a twist.
For those lucky enough to reside at Sydney's Castle Residences (203 Castlereagh Street), living in your urban pied-á-terre is impeccably fused with the new Porter House Hotel's luxury lifestyle. And that means 24-hour anytime, anywhere convenience with all the little niceties of a full hotel staff at your every beck and call.
Imagine waking up in your stunning apartment, the Sydney sun shining warmly through your bedroom window. If you choose, Porter House staff can serve you an indulgent breakfast on your private balcony overlooking the city's lush, green Hyde Park. Then it's a quick morning workout at the gym or pool before making your way to work on foot (or indulging in a spot of boutique shopping, a walk around the park to the NSW Art Gallery or a short stroll to eyeball the glorious Sydney Harbour).
While you're out ticking off your to-do list, everyday household chores are being taken care of – beds freshly made, laundry whisked away, even your fridge restocked. Any maintenance issues can be expertly attended to as well. And when you return home, there's no need to worry about what's for dinner if you're too exhausted – that's what room service is for.
If staying in isn't your style, the breathtaking range of cultural destinations, decadent restaurants and chic bars hosting a who's who of Sydney's social scene within minutes of your door will likely prove irresistible.
Got a curly question? Stuck for ideas on how to fill your leisure time? The concierge is at your service. Geniuses in the art of hospitality, concierges exist to make your life easier – they use their extensive networks and personal flair to solve any problem, from getting you on a coveted guest list to finding the perfect gift for a loved one and generally making sure your day is lovely. They're the reason why people say service is the ultimate luxury.
Other Hotel services are accessible to apartment owners includes full catering for private dinner parties and events, access to all hotel facilities (restaurants, bars, gym, pool and business centre), 24-hr security and valet parking (no small thing in the centre of a bustling city).
Plus, if you feel like doing a Howard Hughes or Greta Garbo and retiring from the spotlight for a short while, you can cook your own dinner or do your own washing. Perhaps that's the penultimate joy of owning your castle with a concierge – at the end of the day, it's your home and yours alone.
And that means never checking out of luxury again.