Why Living in Sydney's CBD is Still a Smarter Investment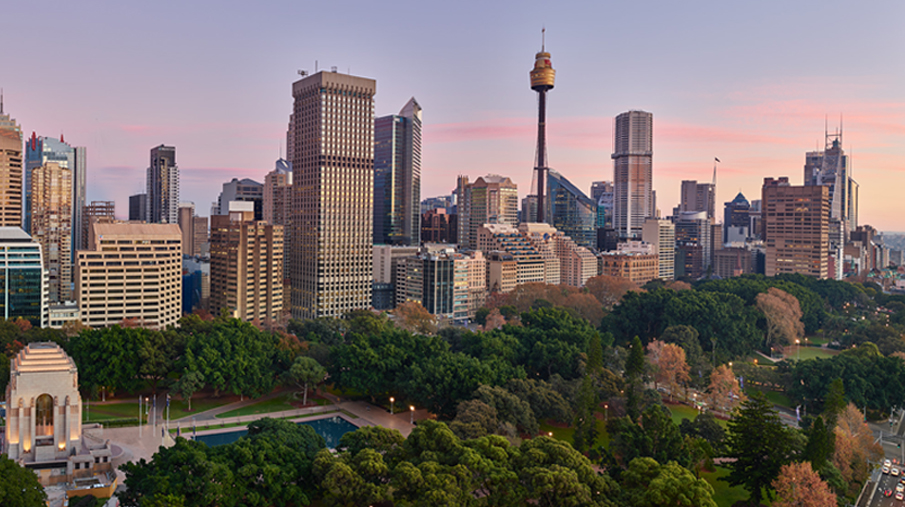 If the last few years have taught investors anything, it's that Sydney's property market is a fickle behemoth. We've experienced dizzying heights, extraordinary prices and some surprising dips, making it difficult to predict with any certainty what's likely to happen next.
But while across the board Sydney home values are 5.3% lower than at their June 2017 peak* there are still some savvy investments to be had – and they're at the upper end of the market.
A recent report from Australian property expert, CBRE, shows investor demand for luxury CBD residential apartments has increased, comprising a huge 49% of sales despite facing tightening lending restrictions and increases in stamp duty and fees.
And it projects high-end properties that are big on luxe details will continue to show strong growth as buyers flock to embrace Sydney's rejuvenated inner-city lifestyle.
The question is, "Why?" Let's take a look at the numbers.
Demographics.
It's no news the Australian population is changing rapidly and keeping this top of mind is a good rule of thumb when choosing an investment property. Three key groups are currently driving the push towards luxury city living:
Baby Boomers are retiring, downsizing and getting ready to enjoy the fruits of their life's labours, and they're on the hunt for dwellings that meet their new lifestyle. Cashed up after selling the family home, the mix of amenities, security and reduced maintenance needs offered by high-end CBD apartments promise to keep them in the luxury to which they've become accustomed.
Smaller households are emerging as our national population grows (reportedly to 28 million by 2026). The average number of people per household has decreased, with more single, couple and one parent households than ever, creating extra demand for smaller, medium-density properties.
Gen Y is coming into its prime home purchasing age. This is the generation for which apartment living will supersede the quarter acre block as the great Australian dream. Renting or buying in the CBD – closer to their work, social and lifestyle circles – is the preferred choice for this demographic.
Under-supply.
The Sydney apartment market has boomed over the last few years, partly to create more housing opportunities for our growing population and struggling first home buyers.
* CoreLogic Report March 2018
However, the CBD's very finest luxury apartments are delivering something beyond the ordinary of particular interest to high net wealth individuals (and those who aspire to be so). They offer a sweet spot of outstanding architectural and interior design, distinctive amenities and services, extravagant communal spaces and the opportunity to live in the heart of the city's buzz and bustle.
Such features are in short supply – in fact, the CBD is currently the most undersupplied market in Australia, according to CoreLogic. And only a few projects are at the pinnacle of pure luxury living and are generally snapped up as quickly as they can be completed. Think sought-after addresses like One30 Hyde Park, Opera Residences, One Circular Quay, Shanghai United's Castle Residences and AMP Capital's Loftus Lane, which sold out on launch day.
Location.
There's a renaissance of epic proportions underway in the CBD these days. More than $10M worth of projects have begun with a projected a further $3.1 billion of approved works still to commence and scheduled for completion by 2025, including a new light rail and metro railway, a rejuvenation of George Street as well as 'placemaking projects' in The Rocks and Darling Harbour.
Tech giants are creating a new 'Silicon Place' at Martin Place, new fine-dining, laneway cultures aka Melbourne-style and high-end retail precincts are evolving, and people are flocking once again to the city for entertainment, cultural and lifestyle events. For those looking for the luxury lifestyle, Sydney's CBD is fast emerging as the place to be.
And that's great news for the lucky few who'll take up residence in the city's most luxurious apartments because they'll have unparalleled access to the kind of lifestyle most of the world can only dream about.
What should you look for in a luxury CBD apartment?
To appeal to those searching for a remarkable lifestyle, a luxury apartment must have 3 essential elements:
An extraordinary address.
Exquisite design values.
No detail overlooked.
For example, Castle Residences at 203 Castlereagh Street fuses Sydney's distinctive colonial heritage architecture with the latest contemporary conveniences with sweeping views of Hyde Park and a short walk from the Harbour.
It's at an iconic Sydney address – the 1876 colonial masterpiece, Porter House, so it's at the centre of everything that makes living in Sydney's CBD so appealing – green spaces, ocean harbour, celebrated landmarks, world-class shopping, diverse eat streets and cultural meccas.
Each apartment features luxe detailing of the kind not seen before in this country. Considered architecture, curated interiors, artwork, top-of-the-line fixtures and fittings and lushly landscaped al fresco spaces combine to forge glorious living experiences on a daily basis.
Add full access to the adjoining the Porter House Hotel's superb 5-star hotel services – housekeeping, in-apartment silver service and catering, concierge, valet parking, health, spa and communal spaces, and you get a heightened level of attention to detail experienced by the rare few.
Luxury living in Sydney has never looked so splendid, nor offered finer opportunities for savvy investors.